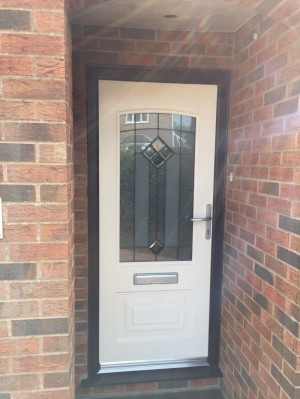 You don't have to use the same frame and door colour
With a wide range of colours for doors and windows available why not try a contrasting frame with your doors and winsdows? This is a cream door with rosewood frame. You could do this with your windows by using a different coloured sill to your window frames.
Our range of composite doors offer a fantastic variety of colours to customise the look of your home.
By Gareth Oliver | Added on Wednesday 05 August 2015 | Permalink