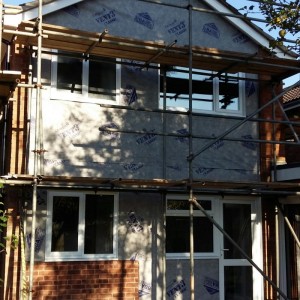 Work in progress Nuneaton Part 2
Here is some updates on the Nuneaton property we are working on. We shared the original pivture not long ago. This is a big lengthy jon as we are replacing all windows and doors, as well as guttering, cladding, fascias and soffits.
we are only part way thorough the job but what a difference already. It will be like a new house by the time all work is finished.
By Gareth Oliver | Added on Thursday 22 October 2015 | Permalink