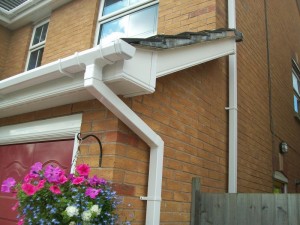 This week we are doing some Fascias in Oakham
This week we are replacing soffits and fascias on a property in Oakham. Thought we would take this opportunity to tell you a bit more about fascias and soffits.
Here at Altus we provide a full replacement service for soffits, fascias, bargeboards and guttering. if you are interested in this service please take a look at our fascias tab on the website or the fascias album on our facebook site.
We also have a guide to installation and product information relating to fsacis and soffits. Please contact us if you would like to receive a copy.
By Gareth Oliver | Added on Tuesday 01 September 2015 | Permalink