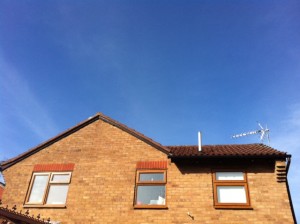 The Benefits of Pay-As-You-Earn Window Fitters
The replacement window market has always been affected by the demand for "fine weather" installations during the summer months and lack of demand in the winter months. Since the downturn in the economy, this summer boom seems to have shortened and the winter famine has got longer and harder each year.
It is common industry knowledge that almost without exception window fitters are paid on a sub-contract basis, earning a set price for each window or door that they install. As the sales departments claim that they use "their own fitters", it is common practice for the firm to provide a van to make the visual suggestion that they are indeed employed by the firm.
The downside to this is huge, with both negatives for the company and the customer. Sub-contractors need to fit between five and seven windows per day to make the job pay a realistic wage that will cover the usual commitments that most of us with families have. Having been a window fitter for many years it is my considered opinion that an average of three windows per day is achievable on a permanent basis. This enables the fitters to remove the existing window more carefully and spend more time making sure that the new window is fitted to the very highest standards.
Fitting at this pace also means that the company has less work to find to keep the fitters busy, and that they will rarely be called back to correct work that is sub-standard. This has a positive effect on the company's sales effort, as customer satisfaction means that they will get more recommendations, meaning less expensive marketing.
In short, the cost savings mean that the premium that has to be charged for a company to employ its fitters is not as large as you would think, but the benefits are really positive for everybody. The customer gets a first rate job, happy employees work better are more loyal, and the company cements its local reputation for quality and longevity.
We have been practicing this for several years, and although we can tell that we are in difficult times, we are still in profit and paying our bills on time! That is quite a feather in our cap when taking a look at the industry in general.
By Gareth Oliver | Added on Tuesday 01 March 2011 | Permalink