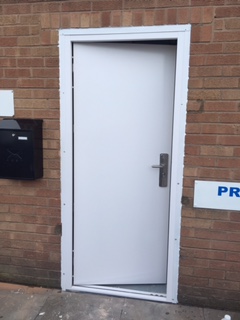 Something a bit diferent - Security Doors on an industrial unit
This week we did something a bit different. Fitted a metal security door on an industrial estate in Nuneaton. The door was heavy and metal but very secure once fiitted. Also it looks great as well as being secure.
Give us a call if you have an industrial unit that needs that extra bit of security.
By Gareth Oliver | Added on Tuesday 27 October 2015 | Permalink