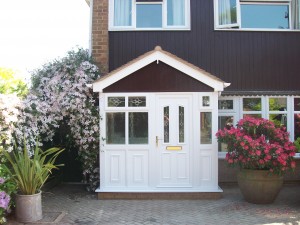 Best Quality @ lowest prices
Over the last few months, it has been a very testing time for Double Glazing companies in Leicestershire. Due to the rising cost of living and uncertainty of the future, there has not been the same level of work available for companies to compete for.
Inevitably, this has caused some more casualties (companies failing and leaving customers with uncompleted work or without a decent guarantee).
To avoid being in a vulnerable position ourselves, we have gone back to the very basic business fundamentals that have always kept us on the straight and narrow.
Give the customer the best job at the best price!! Simple??
To achieve the best job, we have to instal the most up to date quality products available i.e. Duraflex A-rated high security windows.
They have to be fitted to the highest standards i.e. Fully employed, trained quality fitters.
We offer the best guarantee.. 10 years comprehensive (insurance backed).
And we have to be efficient in every way to keep our overheads low so that we can offer amazing prices.
Can you trust us to deliver our promise? No deposits required..Payment upon satisfaction..thousands of installations over 27 years!! Yes you can...
If you would like to talk to me directly, please feel free to call me directly on my mobile phone 07805 467708.
Thanks for reading... John
By Gareth Oliver | Added on Wednesday 13 July 2011 | Permalink